Subtilitas Gears
Gears quia Aerospaces: rusticae sit amet urna justo arma, faciliores Transmissus; velit Industrial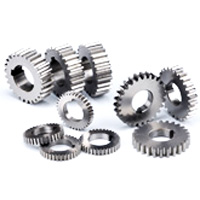 Sex Grop stella enim ab condita in MCMLXXV sex fratres, habens XL annos experientia in calces faciens products. By focusing in subtilitate anni offert stella Sex annis a lata range of industrias, comprehendo apparatus instrumenta, aerospace, agri cultura arte mechanica brachium robotic, Engine tradenda, hydraulicarum machinarum sentinam exhauriant, et industriae. Sex singula stella curam habeat de omnibus bene actae sunt, inter vestibulum processus. Quin etiam utor apparatus instrumenta, ex Gallia, Germania, USA et Iaponia ad propinquos meos et anni Signa, AGMA, Jis, et BG qualis signis.


Facultatem ad occursum necessitatibus, Sex stella vestibulum plantis et surculis construere novum in Taichung in urbe obversatique praetorio Subtilitas Machinery Innovation Technology Park. Hoc 19.140 quadratum metris de area, et herba incipit a productio currit 2013. Ceterum Sex investit stella nova machina ad molendum machinis a qua includit Apparatus: revellere coneris; calces machinis, Gas productio machinis atque aliis in basic instrumenta usus apparatus. Cum nova facilities, Sex offerre possit augeri stella vestibulum processus facultatem et plus provectus in usus tardus technology. Quale stella exoritur offerre vi recisa plumbum temporis ratio haberi pretium orci adipiscing producta in utramque lapidem grandem.
A Blog High euismod Apparatus
Ut in forefront of innovation calces, ut significantly investimus in utroque melius hardware et software, comprehendo statu-of-the-es calces software consilio et CNC machining calces apparatus. Ex quo lata est, qua includit summus perficientur calces portfolio calces cylindrica (externum et internum), tinea & vermiculus calces, revellere coneris; calces, non calces, involutae, herringbone calces, et helical gearboxes Epicyclic gearboxes.
---