Best Sale
Spline Rolling Machine
Spline Rolling Machine is inherently accurate, with surface finishes of 3 to 6 micro-inches obtainable by rolling.
More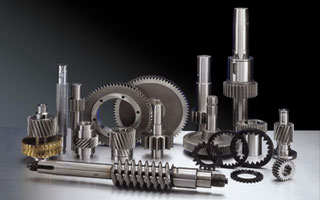 Experience Custom Gears
Founded in 1975 by six brothers, Six Star owns 40 years of experience on manufacturing precision gear products.
More
Calcar Apparatus et Helical Apparatus Manufacturer - Yieh Chen
Fundatur in Taiwan, Yieh Chen Machinery Co., Ltd. Calcar calces et calces helical fabrica est cum supra 31 annos experientiae in industria phaleris.
Cum CNC machinis machinis, ISO certificatione et programmatis provectis, Yieh Chen summa cura calcar anni et anni helicii cum excellentia aedificantur.
Cum Calcar Gears et Gears, vermis spicula, cochleae cochleae anni, scrinia ursi, soleatus calces et tormenta calces etiam praebentur. Omnes anni possunt esse mos-factus cum solutionibus porttitorlibus ut unicuique petitioni emptoris occurrat.
View our quality products
Calcar Apparatus
,
Helical Apparatus
,
Worm
,
vermis Shaft
,
Bevel
,
Cochleam Bevel Apparatus
,
Apparatus Boxes
,
Apparatus Pump
,
Subtilitas Calcar
,
Helical Apparatus Rack
,
Post Rolling Dies
,
Post Rolling Machina
,
Gravis Officium Hydraulic Thread Rolling Machina
,
Hydraulica Per ac Infeed Thread Rolling Machines
,
Auto Feder
,
Spline Rolling Machina
,
Multi rursus Machina
,
Pipe Processing Machina
,
SPM
and feel free to
Contact Us
.