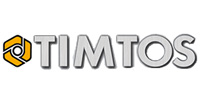 TIMTOS 2015
TIMTOS (The 2015 Taipei Int'l Machine Tool Show) is bench marking its 25th cycle at unprecedented size and scale to offer a vast expo of advanced machine tools, valuable seminars, award-winning products and more!
---
03 Mar, 2015
Exhibition Gallery

Movies
E-CATALOG
Get more information!

Download
TIMTOS 2015 - Thread Rolling, Spline Rolling & Forming Machines Manufacturer | Yieh Chen
Located in Taiwan, Yieh Chen Machinery Co., Ltd. has been a precision gears, thread rolling and forming machines manufacturer. Their main gears and machines include, spur gears, helical gears, thread rolling machines, spline rolling machines, multi forming machines and special purpose machines, with machine tools from Switzerland, Germany, USA, and Japan to make gears comply with DIN, AGMA, JIS, and GB quality standards.
Yieh Chen Machinery Co., Ltd. is a gear manufacturer of gear for air screw compresser, cnc lathes, machining center, printing machines and more. Also, we providing quality thread rolling machine, spline rolling machine, multi forming machine. Yieh Chen Machinery Co., Ltd is the affiliate of Six Star Group. Six Star was founded in 1975 by Six brothers and devoted to the manufacturing of precision gear products. Yieh Chen Machinery was established in 1984 into the market of machinery industry and is dedicated to produce Thread rolling machine and Spline rolling machine with high quality and durable lifetime.
Yieh Chen has been offering customers high precision gears, thread rolling and forming machines, both with high-quality manufacturing and 39 years of experience, Yieh Chen ensures each customer's demands are met.